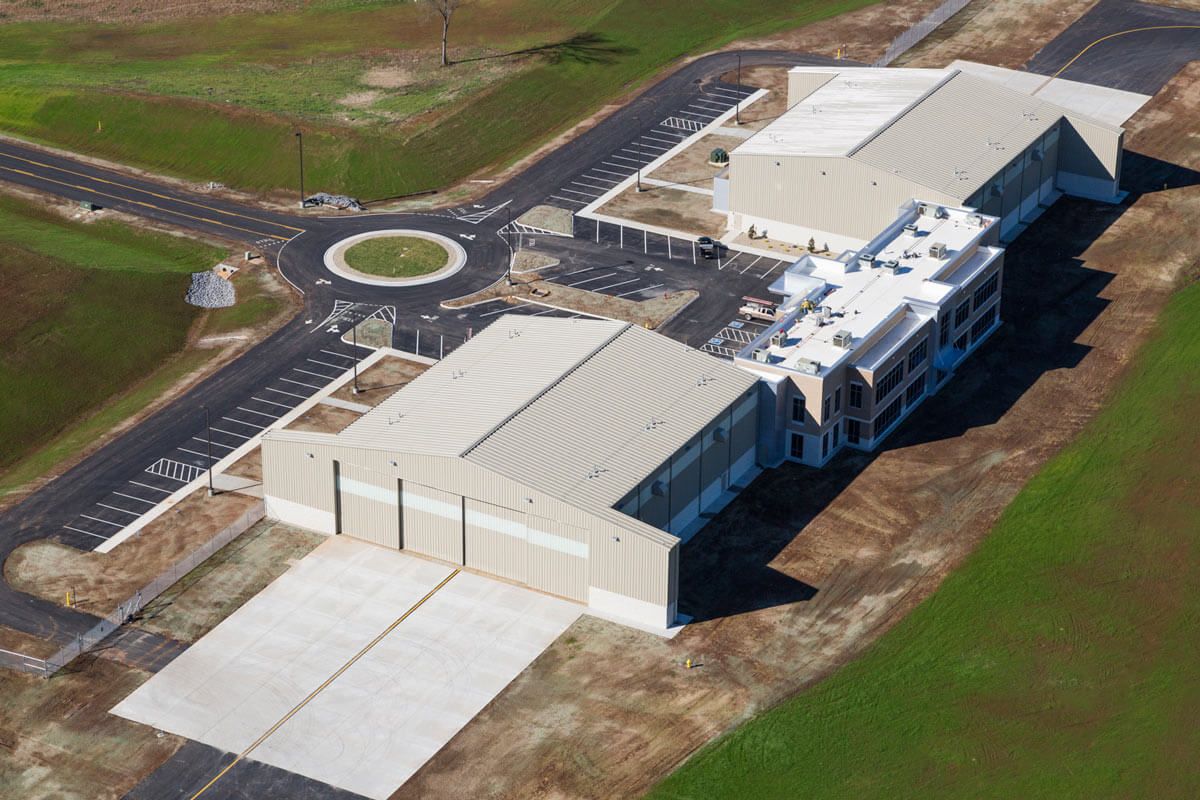 Imagine aircraft landing and taking off just outside your office window.
Having front-door travel access to business opportunities across the nation.
The 400-acre Smyrna Airport Business Park is a well-established, master-planned development offering aviation sites with direct airfield access, corporate headquarter locations, and commercial and industrial sites.
Located at the intersection of three major interstate routes, I-24, I-40, I-65
Located within 700 miles of 80% of the population of the United States
Attractive lease rates and terms
All utilities on site
High speed Internet options
Air charter service within walking distance
8048 ft. and 5546 ft. runways
Complete Instrument Landing System
More than 60 acres of ramp space
Department of Public Safety offering fire and EMS services 24/7
New hangar construction opportunities
Excellent quality of life
Air traffic control tower services provided 365 days a year
Click here to download a pdf of the Airport Business Park's Development Standards.
To view the conceptual Smyrna Airport Business Park, please click on the following link to go on a virtual business park tour: http://www.vpix.net/index.php?tour=2860
Steps to doing business with the Smyrna Airport Authority at the Airport Business Park:
Schedule initial visit (see Contact Information at the bottom of this web page)
Obtain a copy of our property guidelines and development standards.
Connect with our businesses for firsthand information.
Forward a letter of interest to us.
Sit down with us to work out your lease.
Develop engineering and architectural design plans.
Provide plans for review.
Build it! Move into your new business home.
Enjoy ongoing tax incentives and convenient air travel all day every day.
Click here to download a PDF of development map
Click here to download a PDF of the close-up image of the proposed development area.
Case Study: A recent client developed a short list of requirements for site selection criteria. Smyrna Airport is pleased to have met these qualifications.
Adequate runway for our primary target (business class jets) market. This means at least 8000 feet of runway.
The location must be central to the largest amount of our potential customers.
There must be adequate hangar and shop space either existent or available space to build.
The local economy should be aviation friendly and have adequate sources of available workforce.
The locale should also provide within a reasonable distance some source of attraction or activity that would serve to attract and occupy short turn around customers.
There should be a desire for an inter-working relationship with local colleges and technical schools to provide the brightest training environment for our employee professional development.
The Airport Authority is now accepting proposals for lease space on the Airport.
For building, office space, and hangar leasing information and availability and the Airport Authority's development standards, please contact Executive Director John Black at 615-459-2651.
Airport Terminal Building
The Smyrna Airport's Terminal Building also provides many business opportunities and amenities, including:
High-speed Internet Access/Free Wi-Fi in Airport Terminal
Outdoor Airfield Observation Areas
Conference and Business Meeting facilities
Airport Business Center
Shuttle Service

To reserve the Conference Room and Business Meeting facility, please click on the reservation rates and information document and agreement form to be submitted to the Smyrna/Rutherford County Airport Authority below:
Conference Room Rates and Information
Rutherford County Chamber of Commerce
Since 1928, the Rutherford County Chamber has been working for Middle Tennessee businesses, and seeks to promote economic development and a quality of life to benefit all residents of Rutherford County. 

The Rutherford County Chamber is a nonprofit organization dedicated to providing leadership to help create the best possible place in which to operate a business, while enhancing the region as a desirable place to live, work, and visit, through a wide variety of programs and initiatives. The Chamber works to positively impact the economic vitality and enhance the quality of life in the county, while supporting the growth and prosperity of Chamber member businesses.